As one of the world's largest electronic technology exhibitions, CES has attracted a large number of manufacturers to participate in the past years. As the most attractive technology exhibits, TV has always been the most attractive protagonist in the booth. As the TV industry began its big show, many TV manufacturers have shown their expertise in the market. Samsung has brought a new generation of QLED metal quantum dots. LG continues to play with OLEDs, and Sony's halfway into OLED makes us shine. Domestic TCL, Hisense and other traditional manufacturers plus the recent hot Internet TV brands also bring new products to CES. Below, the author will take a look at the ten TVs most worth looking forward to at CES.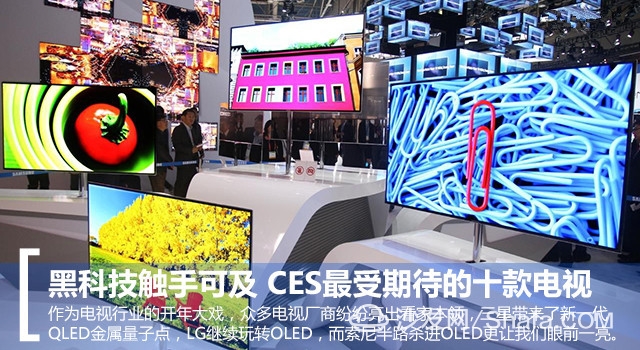 Counting 10 Most Wanted TVs at CES
● Not Compromising Samsung Brightness QLED Metal QD TV
This year's CES show we saw that Sony, LG and Panasonic have all demonstrated OLED TV products. Although OLED TVs have a strong contrast, they may have more room for color and brightness. QLED metal quantum dots are undoubtedly a new breakthrough for Samsung in the television field. Not only can they show a very deep black color, but they can accurately represent the DCI-P3 color space at any brightness and restore 100% of the color.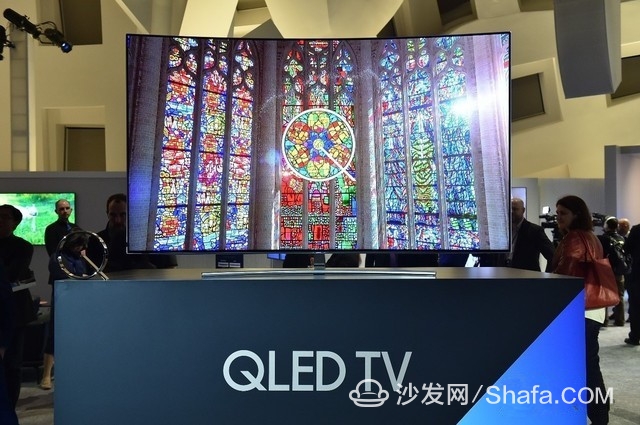 Samsung QLED Metal Quantum Dot TV
As a star product launched this year by Samsung TV, the new generation of quantum dot technology not only enables Samsung QLED TV to display very deep black, but also displays rich details in both bright and dim scenes. In addition, the Samsung QLED TV can exhibit peak brightness of up to 1500 to 2000 nits without affecting its ability to present accurate and perfect colors. Surprisingly, with metal quantum dot technology, it is no longer necessary to trade off the compromise of display brightness as in the past, in exchange for improved color performance, and to have a wider color viewing angle.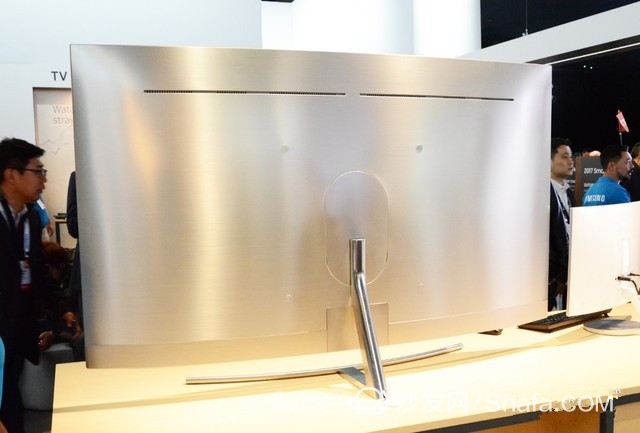 TV wires are almost "invisible"
In terms of appearance, the wires of the TV are almost "invisible", and all the cables are connected to the TV in an invisible manner. Finally, the user is presented with a refreshing, smooth, single-line machine. Not only that, but Samsung also brings the gospel to those consumers who want TV to become more fashionable, introducing two elegant optional TV stands: Gravity and Studio, for users who prefer non-wall-mounted TVs.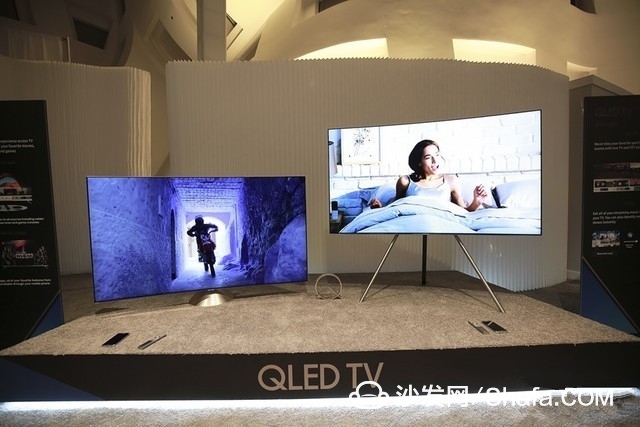 Two elegant optional TV stands
In terms of smart experience, Samsung has extended the Smart Hub operation interface to the main screen of the mobile phone APP for comprehensive content preview through the newly upgraded Smart View APP. Users can select their favorite TV live shows and video on demand services through the Smart View APP on their mobile phones. Users can also choose to use a mobile device to receive broadcast reminders of frequently watched programs, such as broadcast time, on-line notifications.
● OLED+ screen sounds Sony Bravia A1E
On the first day of CES, Sony made a big move: it released a Bravia A1E TV with an OLED screen. As Sony's first self-illuminating OLED TV, it looks very artistic in appearance. The Bravia A1E is like an easel with an ultra-narrow frame and no base design. The whole body is supported by the back frame. Because of the thinness of the screen, the processor portion of this TV should be hidden in the rack. However, the biggest highlight is the screen sound technology of this TV.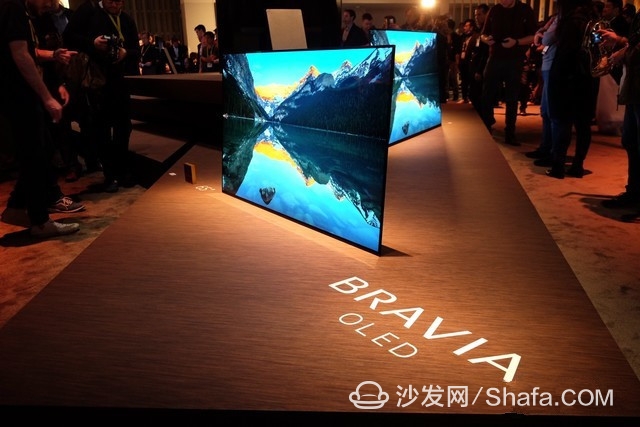 Sony's first OLED TV Bravia A1E
Some friends may find that Sony OLED TVs are not equipped with speakers. Where did that sound come from? Hirai Kazuo announced at the press conference that the TV did not have any speakers, but the screen itself could make a sound. This new technology is also known by Sony as "Acoustic Surface." This immediately led to an exclamation at the conference site.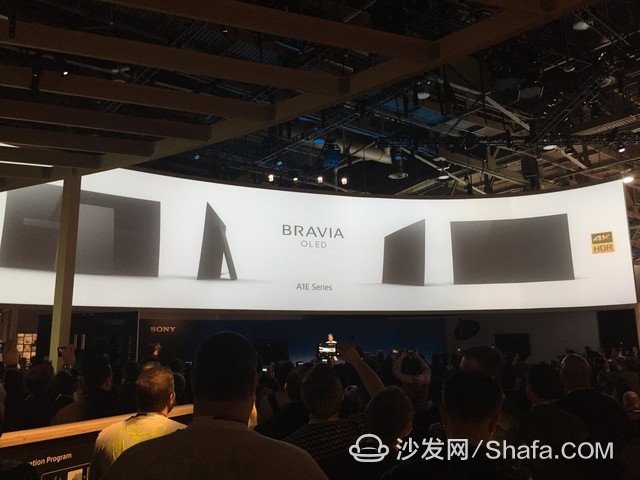 Sony TV Conference site
According to Sony's official announcement at the press conference, this TV has an unprecedented black, higher and wider color gamut, rich and vivid color performance, and excellent dynamic contrast. At the same time, this TV is also equipped with Sony's latest 4K HDR image processing chip X1. With respect to the current low HDR film source, the HD SDR standard dynamic range content quality can be improved to a level close to that of a native 4K HDR, using "dual" Database processing "Dual database processing technology removes unnecessary noise in each frame of the image, and ultimately achieves 4K-level sharpness.
● 2.57mm thin paper LG SIGNATURE OLED TV W
LG, who has held on to the OLED camp for many years, brought us surprises at this year's CES and released an OLED TV called SIGNATURE OLED TV W. I did not expect that LG could once again make the civilian-level OLED TV products thin, only 2.57mm, and it can be attached to the wall almost like paper. OLED TV products have high hopes as the top product of this conference, and this time the technology upgrade is leaps and bounds with more display technologies and processes.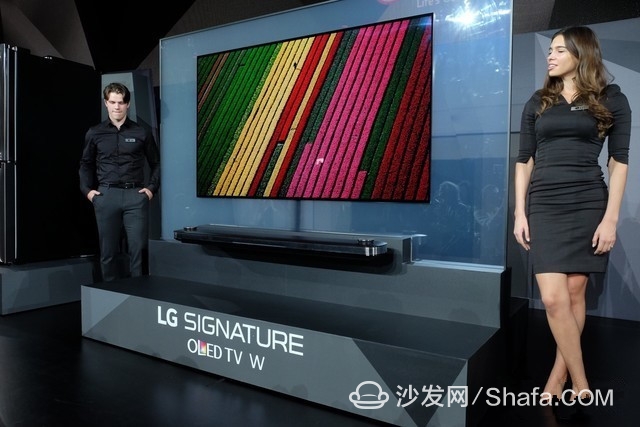 OLED TVs can provide users with extreme colors and restore the reality seen by users. OLED TVs have self-luminous characteristics and can provide a pure black background display without any light leakage. Therefore, they have a great advantage in display. obvious. At the same time, W7 OLED TV series is based on LG OLED's revolutionary pixel dimming control technology, providing unlimited contrast and over 1 billion color displays.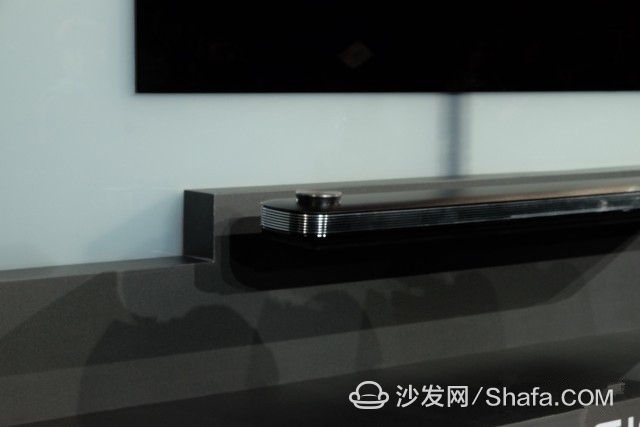 Split design
The LG W7 OLED TV series is also the world's first Dolby Atmos-powered TV. Dolby Atmos puts the audience in a surround sound. The rich sound fills the room to create The world is as rich and multi-layered with incredible complex audio.
The new LG OLED TV is equipped with the latest version 3.5 of the webOS smart TV platform, allowing users to directly access rich HDR video content via the Internet (in cooperation with digital content providers such as Amazon, Netflix and Vudu). Among LG's new OLED TV lineup, it mainly includes five series. These are the 77/65-inch W7 Series, the 77/65-inch G7 Series, the 65/55-inch E7 Series, the 65/55-inch C7 Series, and the 65/55-inch B7 Series. Among them, the B7 and C7 series have stunning ultra-thin designs. The E7 and G7 series use glass design, and the W series is obviously the most desirable to us.
● Plasma's remaining temperature Panasonic EZ1002 OLED TV
After a lapse of four years, Panasonic returned to the OLED camp and launched its first HDTV-enabled 4K Ultra HD OLED TV EZ1002. As Panasonic's new OLED TV product, it uses LGD OLED panel, but also equipped with Studio Colour HCX2 processor and support ISF calibration. In addition, this TV also supports professional image processing: CALMAN software color correction, this can meet the special needs of some professional users.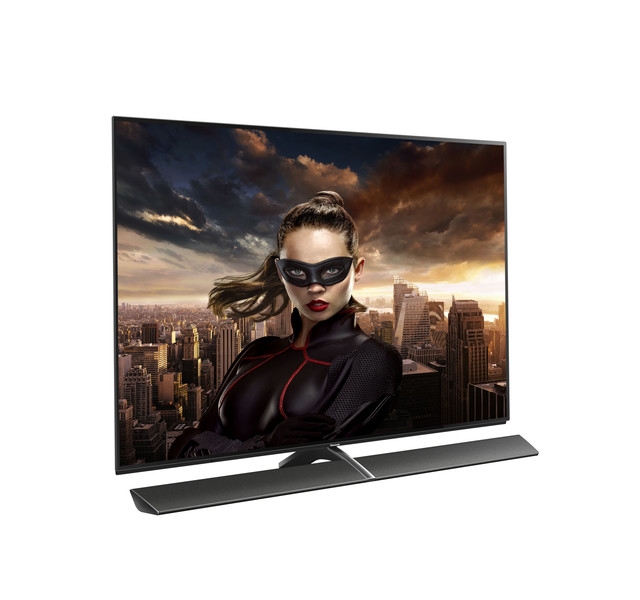 Panasonic EZ1002 OLED TV
Panasonic's TV solves one of the biggest challenges of current OLEDs: losing details in near-black areas. One of OLED's greatest strengths is its ability to create deeper blacks. However, the black pixels in the black field are all substantially turned off, and switching them again requires a considerable physical "jump" in technology. Panasonic can use the knowledge gained in plasma TV experience to compensate for this characteristic of OLED panel technology, thereby gaining unprecedented detail in the darkest scene.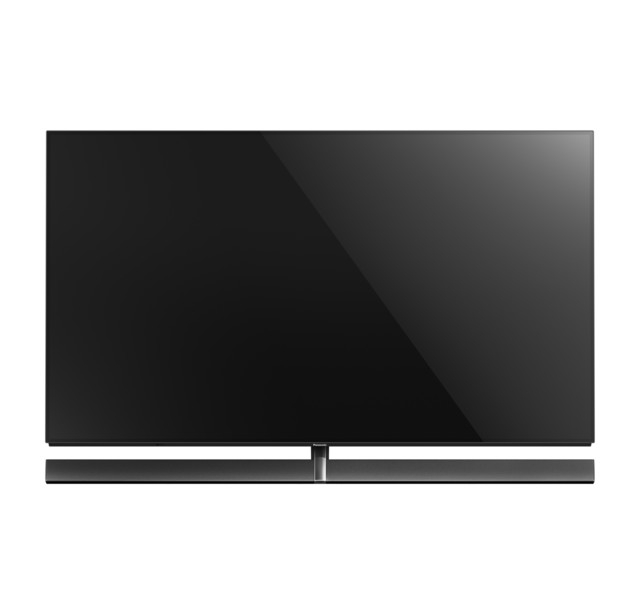 Panasonic EZ1002 OLED TV body front
The power of the Panasonic EZ1002 TV lies in its ability to output approximately two times the peak brightness of conventional OLED TVs, improving the shortcomings of OLED TVs in terms of brightness, and enabling better display of ambient light in actual playback. Second, it can provide a more comprehensive DCI color space and is a key component in realizing real HDR images.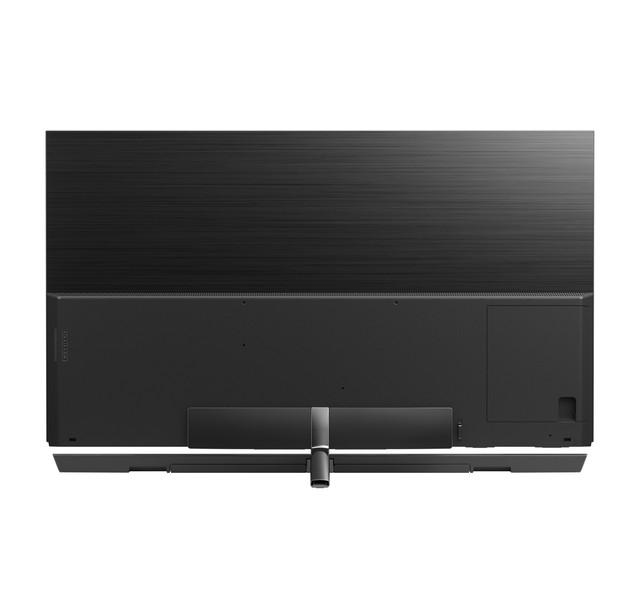 Panasonic EZ1002 OLED TV back body
At the same time Panasonic EZ1002 OLED TV application of the latest OLED screen technology, which inspired its strong contrast and color potential, in order to provide the best audio quality, Panasonic EZ1002 TV also hired a famous audio brand Technics engineers to adjust it . It is reported that Panasonic has applied for the EZ1002 THX and Ultra HD Premium certification, and this TV will also support HDR 10 and Hybrid Log-Gamma HDR.
● Quantum dot ultra thin TCL XESS X2, X3
At this CES, the impact of domestic brands once again erupted. As one of the main forces of the quantum dot camp, TCL officially released the XESS flagship X2 and X3 series for North American and global markets. Both new models are equipped with the latest ultra-thin and frameless technology to achieve ultra-thin quantum dot TV designs with a surface of 6.9 mm and a flat surface of 7.9 mm. In addition, TCL will exhibit two global leading concept products at the CES show, namely 3.9mm thin quantum dot curved TV and the world's first product with LED packaged Quantum Dot technology, which has aroused the audience's attention.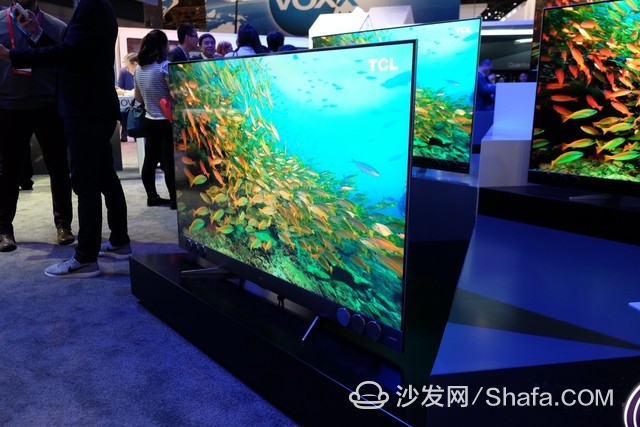 TCL QUHD TV
The XESS series X1 launched by TCL last year has already achieved one of the highest standards in the industry. It is equipped with a series of cutting-edge display technologies such as Quantum quantum dot technology to make the color performance even better, and it is proud of the "Galaxy Backlight". Regional light control technology gives an almost perfect answer to LCD TVs that can't get rid of the backlight at present. At the CES exhibition in the United States, TCL's two X2 and X3 QD TVs are upgraded on the basis of the X1, equipped with more sophisticated Yue Cai quantum dot display technology, ultra-thin borderless, Dolby Vision HDR technology. , MEMC and Harman Kardon audio technology have made great breakthroughs in technology.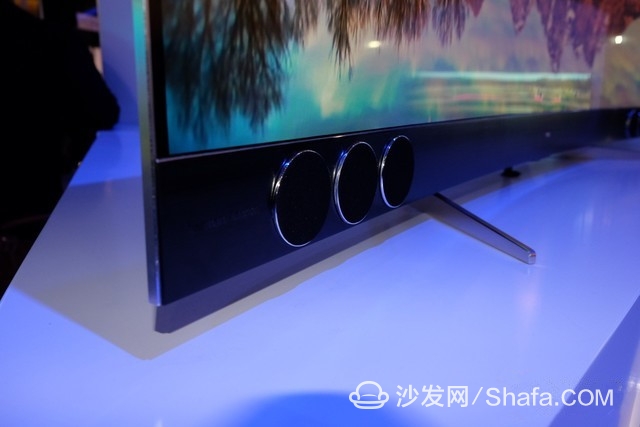 Harman Karton sound effects
TCL X2, X3 QD TVs use "Qiu Cai quantum dot material." Quantum dots emit light of a specific wavelength. The color of light can be precisely adjusted by changing their size. Thanks to the pure red and pure green color emitted by the blue solid light source and the quantum dot material, the product has an amazing performance in color display. Because of the low power consumption of the light source and the environmental protection and health, the television has a longer service life.
TCLX2, X3 Quantum Dot TV has all-metal ultra-thin body and frameless design, ultra-thin optical film through ultra-thin body structure, ultra-thin body can be achieved. At the same time, XESS new X2, X3 using the industry's most advanced ART5 to extremely frameless screen technology, the panel for precision cutting, and use the side sealing technology to fix the module, which can achieve curved surface 6.9 mm, flat 7.9 mm ultra-thin effect.
● 100-inch Shine booth Hisense dual color 4K laser theater
Hisense has always devoted itself to the research and development of laser theater technology. The 4K laser cinema TV is the largest R & D project invested by Hisense in the past two years. Its technical R & D technology is much more difficult than 4K LCD TV. At present, Hisense has achieved complete autonomous operation from laser television R&D and design to complete machine manufacturing, and obtained 217 patented technologies. Its 100-inch laser cinema TV product has been on the market for less than three years, and it has occupied over 85-inch large-screen TVs. Nearly 30% market share in the market. At this year's CES, Hisense brought the latest laser TV products with two-color 4K laser televisions.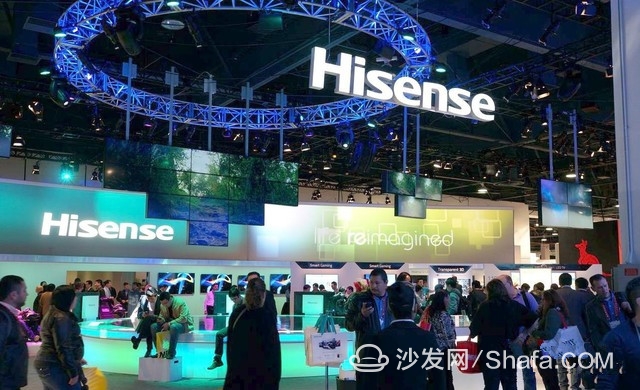 Hisense CES booth
The two-color 4K laser television announced this time, based on the existing blue laser module, adds a red laser module, so that the red is more fresh, the green is brighter, and the color gamut and brightness are greatly improved. Hisense's two-color 4K laser TV still uses ultra-short-focus projection, which can throw 100-inch images without too much space. Its brightness has been raised to 360 nits, reaching the brightness standard of high-end LCD TVs, and the 110% NTSC color gamut is far higher than the 72% NTSC of ordinary TVs.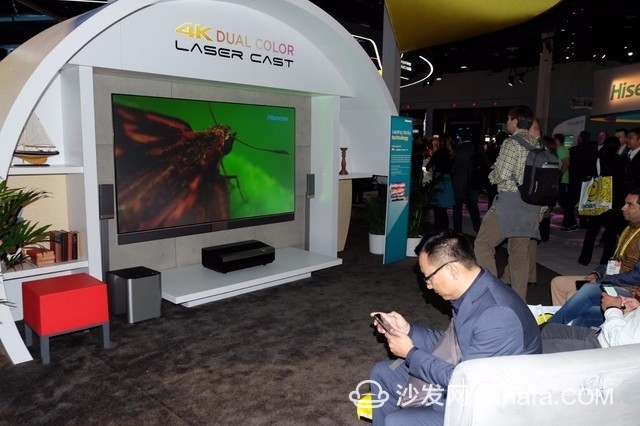 Hisense two-color 4K laser cinema
The original telecentric structure optical path design of Hisense Laser Theater TV's flagship version expands the wider light transmission channel, and the brightness performance is even better. Even in a bright environment, it will not be affected, which is more than the traditional projection technology. Advanced. And the color gamut can reach 116%, which is more colorful and real than the ordinary LCD TV.
As a global leader in laser television, Hisense has continuously launched three generations of laser television at CES since 2015. It is understood that Hisense plans to launch 70-inch, 88-inch, 100-inch, 120-inch, and 140-inch series products in 2017, and The pre-study of three-color laser display has already begun, and the market size of laser televisions will be rapidly enlarged by enriching product lines.
●U-shaped Flexible Curl Changhong CHiQ Laser Theater
Changhong introduced the CHiQ laser cinema with the world's first super-efficient telecentric laser machine and flexible Fresnel optical screen. It is understood that this laser cinema has built-in electric focusing function and can easily achieve 80-150 inches. The short-distance precise focusing achieves 120% NTSC ultra-wide color gamut, with a 5.1-channel cinema stereo, and three-dimensional surround, which can easily bring cinema experience to the experiencer.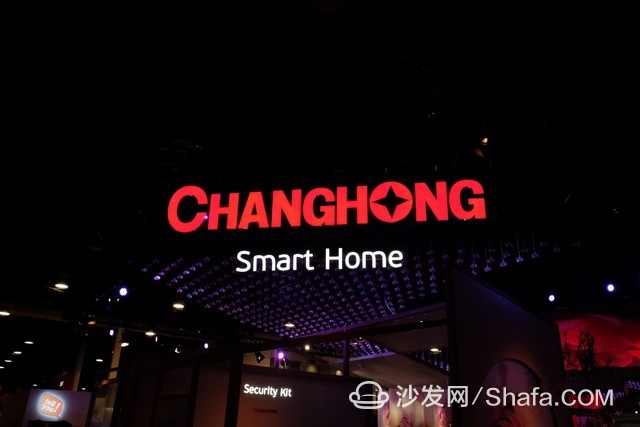 CES2017 Changhong booth
Compared with the existing laser televisions in the market, CHiQ laser cinema has four characteristics, which has become the reason why it has attracted much attention in this CES: slim screen, does not affect the overall home layout; 80-150 inch large screen, Create an oversized cinema at home; hundreds of precision optics, nanoscale metal coating on the optical system; 5.1 Dolby Cinema technology to bring an audio and video experience to the forefront.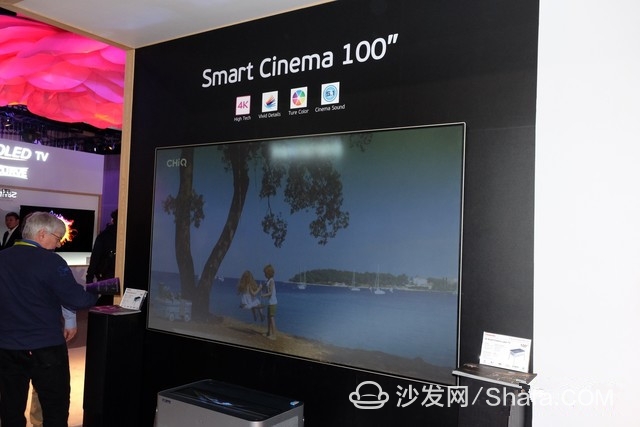 100 inch CHANGHONG CHiQ laser cinema

Another great feature of this laser cinema is its ability to curl. At present, the mainstream 100-inch Fresnel screen has a large package size and it is difficult to enter elevators. In response to this problem, Changhong has taken the lead in the development of a flexible, curlable Fresnel screen in the industry, and successfully implemented home Fresnel by innovating the Fresnel U-flexible crimp technology and the application of ultra-wide-width, low-creep dielectric materials. The small size, high brightness and ultra flatness of the optical screen make the 100-inch Fresnel optical screen easily accessible.
It is understood that the CHiQ laser cinema is also equipped with a CHiQ artificial intelligence TV system. Based on intelligent voice, big data, cloud platform and smart guidance system, users can accurately control the TV through voice. At the same time, with the accumulation of user's time, CHiQ laser cinema can learn and self-grow, and actively identify the user's favorite and accurate recommendation. The user's favorite variety shows, film and television dramas, etc.
● 4.9mm split design micro whale three ultra-thin TV
Internet TV has become very dominant in the past two years and has become a force that the television industry can't ignore. Internet TV brings users a better content experience in terms of software. At the same time, the product hardware and production process are constantly improving. In the CES show, the domestic Internet brand micro whale brought its debut and released the world's first three ultra-thin ultra-thin Internet TV. The thinnest part of the body is only 4.9mm, which is very rare in LCD TVs. .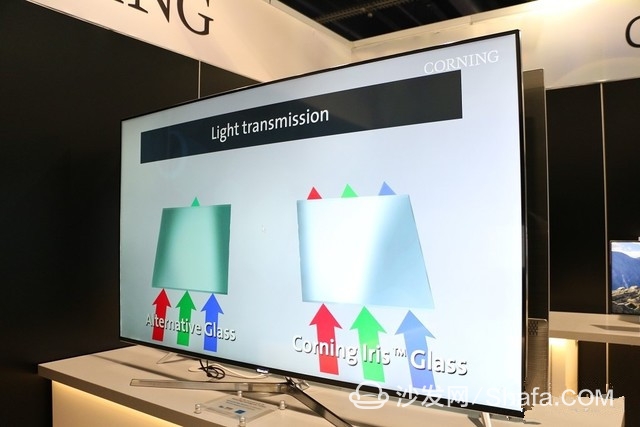 Micro whale three extreme slim TV
The 4.9mm ultra-thin Internet TV jointly built by the micro-whale and Corning is integrated into the "three extreme ultra-thin" (only 4.9mm at the thinnest part, only 25mm at the thickest part of the fuselage, only 28mm away from the wall) The three new concepts are the world's first three extreme ultra-thin splitters. Emphasizing the use of the lowest space for the largest visual space, and occupying only the space of the "one-line heaven". With this concept, the micro-whale won the Global Top Brands smart TV single award "Global TV Product Industry Design Award of the Year". .
The thinnest part of the fuselage is only 4.9mm
The tiny whale, the ultimate ultra-thin split TV, chose Corning Iris Glass as the new light guide for ultra-thin thickness. The inherent rigidity and dimensional stability of Iris glass eliminate the need for structural components and space requirements for supporting plastic light guides. Iris glass is superior to plastic light guides, enabling television manufacturers to reduce body thickness and achieve narrow side bezel designs.
At the same time, the multilayer film structure used in the liquid crystal module is reduced to a 2-layer film to ensure a balanced image quality and robustness. These changes make the new whale's thickness comparable to OLED TVs. The color performance is three times better than the same type of products in the market, and it maintains a first-class power consumption level. In terms of audio, Microwhale has also designed a new audio unit through research and development, which minimizes the thickness of the fuselage in terms of structure, and the appearance of the whole machine is slimmer and concise.
● Borderless + Dolby Panasonic Millet TV 4
"To the thin" is the current limit of the major TV manufacturers. At this year's CES Electronics Show, in addition to the white version of the MIX phone, Xiaomi also brought the first use of frameless design of the millet TV 4 series. Millet TV 4 series of new products fully support HDR, wide color gamut, using borderless, ultra-thin design, but also subvert the traditional TV design, bring a new picture to enjoy. One of the 65-inch millet TVs 4 continues the previous split structure of Xiaomi TV and separates the audio and console. The split-type design has also allowed TV sound quality to be fully enhanced.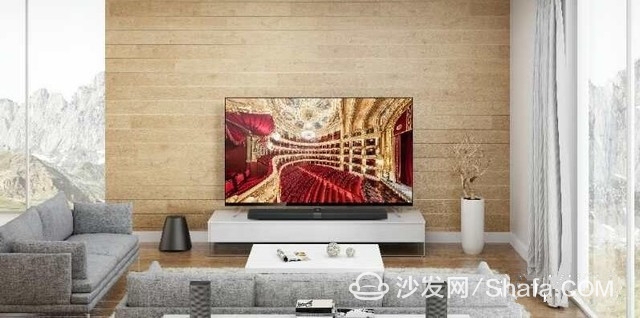 Millet TV 4
In the process design, Xiaomi TV 4 uses a frameless design, making it look like a glass on the front, has an infinitely extended visual perception; extremely thin, thin body to 4.9mm, thinner than the previous generation of millet TV, almost One of the thinnest LCD TVs. The back of the drawing is made of brushed metal and the back is designed with a curved surface so that the back is smooth without any sharp corners, making it thinner and lighter. Millet TV 4 base also uses a new design, acrylic transparent herringbone design, looming.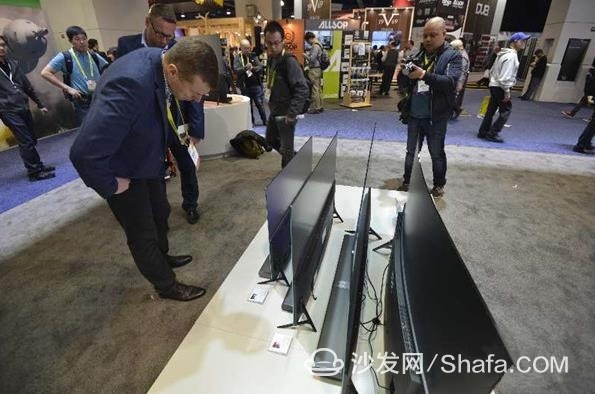 The body is as thin as 4.9mm
The split host of the 65-inch Xiaomi TV 4 includes an independent acoustics system with a TV function main board and a left-channel, right-channel, center channel, and two overhead sound-emitting panoramic sound channels with a total of 10 units. The system, plus two wireless surround speakers and subwoofers, constitutes a 5.1.2 Dolby Panorama sound home theater system, a total of five sets. It can be said that Xiaomi TV did a lot of work on the sound quality, which is not rare in foreign big brands.
In addition, Xiaomi TV 4 is equipped with a PatchWall artificial intelligence system and uses the cutting-edge technology of the "Mi Brain" team to seamlessly introduce deep learning and artificial intelligence systems built by Xiaomi TV to make very interesting classifications of film and television content. And through the magazine typesetting and unlimited rolling waterfall flow rendering. The most important feature of this system is that it can continuously learn the user's viewing habits, make accurate recommendations for content from person to person, greatly shorten the time for users to find a piece, and turn on the TV to see what they most want to see.
● 85-inch quantum dot music uMax85Q
At the CES Electronics Show, LeTV made four TV new products in one breath, namely the uMax85Q, a 85-inch flagship TV with quantum dots, the U65, X55WCG with a glass body and a frameless design, and the split TV Max55 supporting WiHD wireless connection. Wireless. One of the most noteworthy is the upgrade uMax85Q, which is based on the uMax85. The model is followed by the letter Q. This is a quantum dot TV, which has caused a stir.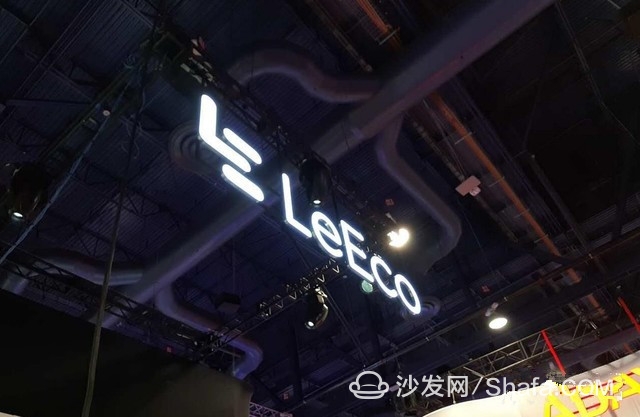 Levision LOGO
The application of quantum dot technology means that Internet TV is becoming more and more mature. It has got rid of the only cost-effective label of Internet TV, and the high-end can be said to be well-deserved. uMax85Q is an upgraded product launched on the basis of uMax85. Quantum dot material is added to the backlight, which significantly increases the color gamut and brightness. The official said that the color gamut coverage of this product can reach 115% NTSC. At the same time the peak brightness of the screen can reach 1000 nits.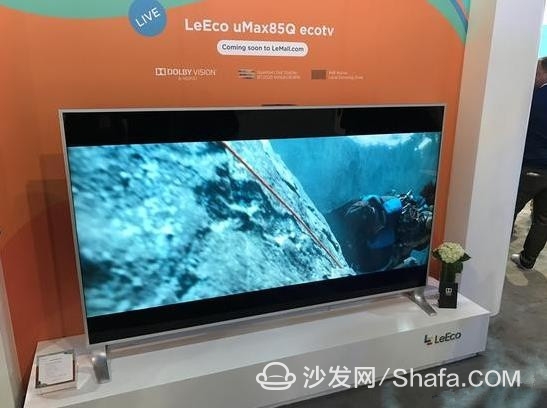 LeTV uMax85Q TV
LeTV also has 448 independent light source controlled backlight partitions, which has been further improved in solving the problem of insufficient black screens in LCD TVs. The uMax85Q supports both Dolby Vision and HDR10 HDR modes. Configuration, uMax85Q equipped with Mstar 6A938 processor, with 4GB RAM and 64GB ROM. With the "4K enamel engine M-Genuine S1-Pro" image processing engine and 120Hz MEMC dynamic image quality compensation technology, motion picture jitter and motion smear can be eliminated to a certain extent, enhancing dynamic clarity. Other aspects also support Bluetooth 4.1, 802.11ac dual-band Wi-Fi audio support Dolby audio, DTS decoding.
Written at the end:
In my opinion, at this year's CES Electronics Show, major TV manufacturers have begun to return to the road to enhance the quality of TV. In the past, some fancy gimmicks have become less and less. This is gratifying. Through the inventory of ten different brands of TVs, the chaos of Quantum Dots, OLEDs, laser TVs, and Internet TV made it difficult for the author to predict the future of television development. However, this can not only bring more choices to consumers for themselves. It also provides guarantee for the rapid development of TV and a good market driving force. Which one are you most looking forward to? Let me know by leaving a message below.
Smart TV/box information can focus on smart TV information network sofa butler (http://), China's influential TV box and smart TV website, providing information, communication, TV boxes, smart TVs, smart TV software, etc. Answering questions.
Product name: B85 Ethereum Mining Rig
Motherboard Model: B85
CPU Model: Celeron 1840 Dual-Core 2.8GHz
Memory Model: DDR3 4G 1600 16 Particles
Hard Disk Model: Solid State 64G/128G Msata
Fan Model: 5500 rpm double ball violent fan
Chasis Size: 720mm*360mm*185mm
Card Distance: 55mm

This product is a graphics mining machine. Suitable for ETH, ZEC, SC, HSR and etc coin mining.

There can be 8 graphics cards,which can be installed according to customer needs.
Ultra- strong heat dissipation/ ultra-high computing power/ ultra-low energy consumption/ strong compatibility.
Feature:
No need to use pcie riser, which is more stable and money saving
65mm distance between each pcie slot, easier to dissipate heat. Suitable for almost all of video cards
Specially designed for Ethereum mixing, easy to use
Support for up to 8 pcs GPU
Very low power consumption
Stable and durable
No need to change BIOS settings, default BIOS setting is already perfect for mining
All hardware and modules can be recognized by Windows 10 and Linux based Mining OS such as Simplemining, HiveOS, no need to install additional driver manually for motherboard
Supports all popular mining video cards such as Nadia RTX 3060 3070 3080 3090, AMD RX 580 RX 5700 RX 6700 RX6900 and more.
gpu mining rig for sale,rig miner,cryptocurrency mining rigs,buy mining rig,buy ethereum miner
Easy Technology Co.,Ltd , https://www.pcelectronicgroup.com