The Sheffield Museum in the United Kingdom held an exhibition called "Body and Mind-VR Prosthetics" to try to use VR technology to experience the challenges and responsibilities of people with physical disabilities in their daily lives.
The experience was designed by researchers at Sheffield Highram University to educate non-amputees about the difficulties of losing their limbs and how to adapt to wearing prostheses.
More importantly, this exhibition can help amputees learn to use their new prosthesis. One must learn how to use an electronic prosthesis, and it only takes a lot of time to contract the muscles to control the palms to open or close. With VR technology, trainers can achieve training purposes by interacting with various devices in a virtual kitchen. Such as putting the kettle on the stove, picking up the apple, breaking the plate.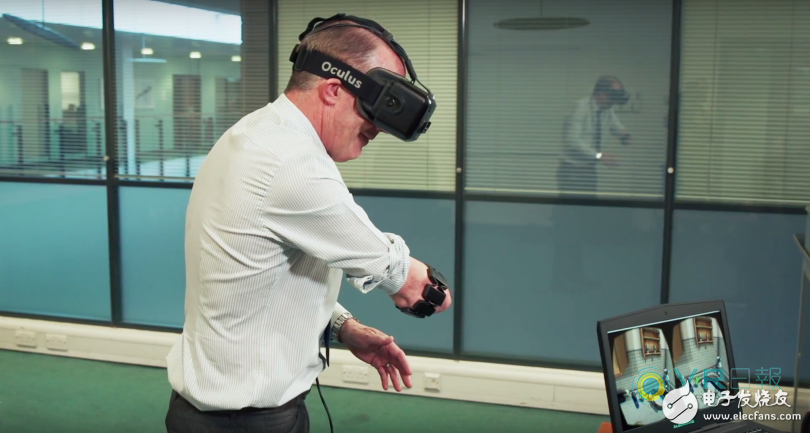 For people with natural disabilities, testing responsiveness takes longer and is harder because they don't know how to control muscles. VR technology not only makes this training easier and faster, but also gives it an emotional value: the patient can see it again in the absence of a limb.
VR technology also helps to alleviate phantom limb pain. Before the advent of VR, the solution to phantom limb pain was very low-end. The doctor put a mirror on the part of the patient's missing limb to reflect the complete limb and relieve pain. VR technology uses the same tricks, but it is more convincing: first the brain commands the hand to open or close; then the eye tells the brain whether the virtual hand is open or closed; then the spatial consciousness tells the target where the arm is. This allows the brain to materialize the virtual limbs to relieve pain.
Finally, through this exhibition, we can also learn how the design and use of prosthetics has evolved in history.
It is always interesting to see how VR technology is changing the way in the medical field. Prosthetics have existed for thousands of years, but so far, only after the first and second world wars, thousands of injured soldiers returning from the battlefield have led the industry to start researching innovation. Sculptors and engineers collaborate to design more realistic, more comfortable prostheses. VR technology is using the virtual prosthesis to train the brain to further advance the field.
Product application:
â– Products for commercial,household,lighting

Product features:
â– High strength,impact resistance and thermal stability
--Panel material using high quality polycarbonate
â– High resistance to deformation
---Long term use without obvious distortion
â– Flame retardant grade
----The flame retardant grade of panel is in line with UL94-V2
â– Adaptation property
----American Standard socket adapter all accord with NEMA
Standard

Screwless Wall Plate,Decorative Screwless Wall Plate,Metal Screwless Coaxial Wall Plate,Stainless Steel Wall Plate
Hoojet Electric Appliance Co.,Ltd , https://www.hoojetgfci.com